PHP 7.2 has managed to improve server performance rather significantly. It even outperforms the  HipHop Virtual Machine that Facebook developed to compile scripts in a big to increase performance.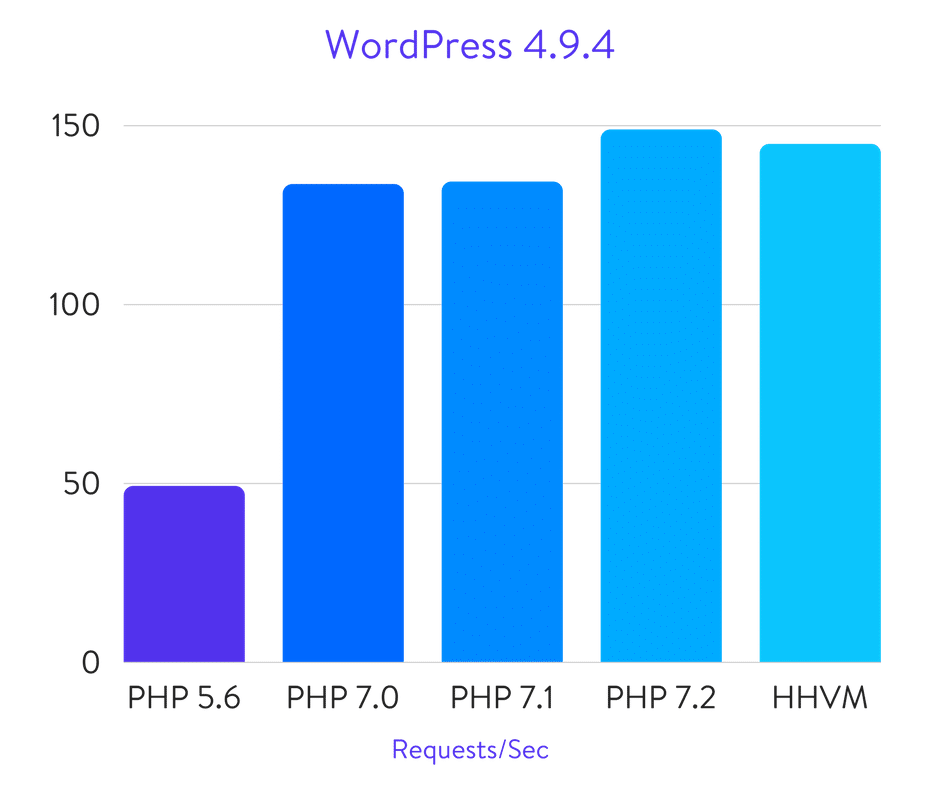 Kinsta benchmarked several CMS systems in addition to WordPress and PHO 7.2 delivered the best results across the board.
We use WordPress is easily popular choice for many bloggers and small site operators.  Even larger sites are discovering the advantages of open source. WordPress gives everyone a solid platform from which to build.
If you have not moved to PHP 7.2 we suggest upgrading as it is materially better than earlier releases.